A List of Credit Repair Services
Offering a Money-Back Guarantee
A List of Credit Repair Services Offering a Money-Back Guarantee
As you might already know, building or improving your credit score is one of the most important decisions you can make in order to make your entire financial life easier.
The Internet provides easy access to many competing credit repair companies, but finding the ones that guarantee actual results is not always easy.
The list below contains credit repair products and services that offer a money-back guarantee.
Each listing includes the provider's name, the length of the guarantee, and short excerpts from their websites. Please read the vendor's full terms before ordering.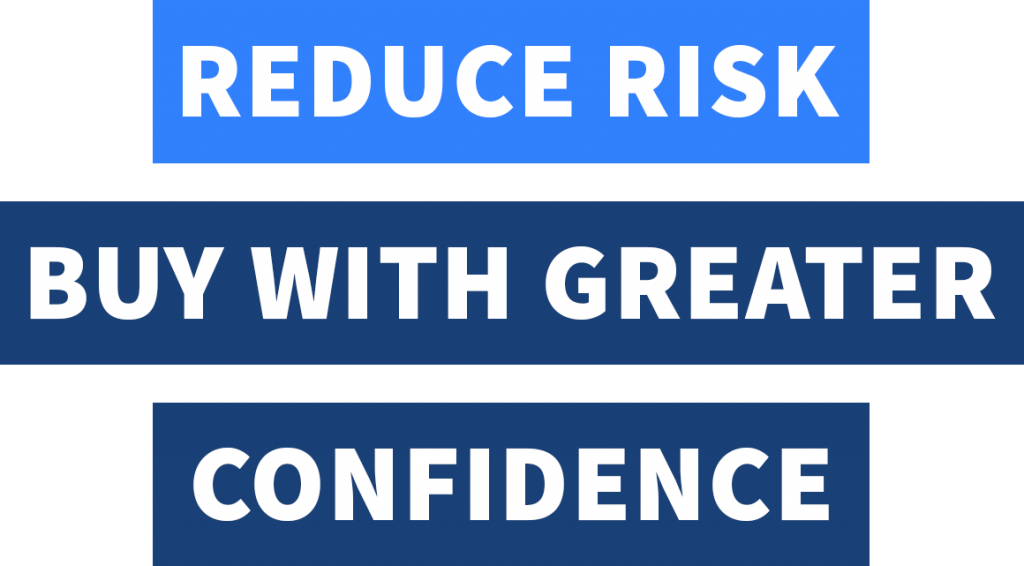 90 Days
"Credit Saint 90 Day Moneyback Guarantee"
"If you sign up for service with Credit Saint in any program, and do not see any questionable items deleted from your credit in 90 days, you will be entitled to a full refund.
This does not mean that your credit will be fixed completely during that period but you should see some of your questionable negative items deleted in this period or your money back."
60 Days
"Refund Policy
CreditAmericas offers a full refund if client does not see improvements to their credit within 60 days..
All the client has to do is notify processing department that their credit has seen no improvement and provide access to their report either through a credit monitoring service or a current copy of their credit report.
Once the file has been reviewed by company and if no improvements have occurred then company will issue a FULL refund of monies paid within 48 hours."
Attention, please!
Have you found incorrect, inaccurate, or outdated information on this page? Has the money-back guarantee or refund policy of a listed credit repair website changed?
Thanks for helping us keep this page up to date. 😊
A Few Words about Credit Rating
Credit reports and the scores derived from them are powerful financial tools used by banks, lenders, credit card companies, and other U.S. businesses and institutions to determine a consumer's creditworthiness.

This information, which is collected and maintained by the three major credit bureaus (Equifax, Experian and Transunion), helps these organizations make informed but quick decisions about whether or not to provide a potential borrower with access to credit and under what terms.

Obviously, lenders are interested in finding out how likely the applicants are to pay back a loan on time (or at all), get a clear picture of their credit history, evaluate the risk they pose, understand how they have handled debt in the past, and predict future consumer behavior.

But who can make such credit inquiries?
The following list includes examples of entities that can check a person's score so that they can assess how he or she has managed their financial obligations over the years:
Lenders

Credit card companies

Landlords

Employers

Insurance companies

Phone services

Cable providers

Utility companies

Collection agencies

Credit monitoring and credit repair services
The mysterious three-digit number, which ranges from 300-850, can either cost or save the consumer substantial amounts of money during their lifetime.
People who build and maintain a good score can take advantage of better deals and enjoy lower costs.

Needless to say, having a high score is important, since it gives the consumer a better chance of getting approved for different types of loans and qualifying for lower interest rates.

Conversely, having a bad score also comes with serious negative consequences.
People with poor credit are more likely to get unfavorable lending terms (like paying an extremely high interest rate) or be completely turned down due to being perceived as a high financial risk.
Choosing a Credit Repair Service
The highly competitive credit repair industry is filled with hundreds of service providers that serve both individuals and businesses.
Not surprisingly, many of them claim to be the best or fastest at fixing your damaged credit history and raising your VantageScore or FICO rating.

In general, these companies dispute and remove the negative marks that appear on their clients' credit reports, which sometimes contain inaccurate, invalid, or fraudulent items that affect the score.

Professional credit restoration specialists have the tools, experience, and expertise to navigate even the most challenging credit history situations and clean up the report through legitimate, legal means that can hopefully result in a higher score.

Just like in every other niche, every company has its own fee structure and uses its unique work process and repair strategies.
As you might expect, some of these agencies are good, some are bad, and many others are something in between.

Choosing a service provider is a big decision, and it's the first meaningful step in the journey toward better credit and broader financial health.
Naturally, different customers use different criteria to choose an agency to partner with.

Here are some of the factors that consumers usually evaluate before picking a credit repair company:
Availability of a detailed and transparent written contract

Access to personalized progress reports and regular status updates

Is there a free consultation option?

Price: Do they charge reasonable fees for the service?

Performance warranty or money-back guarantee

Number of years in business

Track record and reputation

Good Better Business Bureau rating and, preferably, BBB accreditation

Credible customer recommendations
Alternatively, many people prefer not to turn to a paid credit repair service but to learn how the system actually works and go the DIY route instead.
Even though this option requires a lot of time, patience, and perseverance, it is a legitimate approach.

Some consumers who choose to work on their credit report independently buy an ebook written by a credit repair expert that teaches them how to detect inaccuracies on their report and how to dispute it themselves without hiring a third-party to deal with the credit bureaus.

Others prefer using credit repair software, which helps consumers reach their goals more efficiently and automates some of the processes.

Understandably, nobody wants to waste precious time and money on products or services that do not provide real results; therefore, obviously, many look for guaranteed credit repair options, but is there such a thing in the real world?

Some may argue that using credit repair services, software, or self-help guides that come with a money-back guarantee is the closest you can get to such an ambitious goal, because, when they come from legitimate and trustworthy sources, you can purchase them risk-free (or, at least, risk-minimal).
Credit Repair Companies with a Money-Back Guarantee
Signing up with a reputable credit repair service is an important step that can help you get rid of these unwanted, outdated, inaccurate, or erroneous items that are listed on your report.

But what happens after you've signed the contract? Is there a way back in case you are not satisfied by the lack of results? Can you cancel your membership or subscription and get at least some of your money back?

Well, in most cases you can't; however, some companies in this industry do offer money-back guarantees that need to be clearly defined in the agreement so that you can verify that they do not include any catches or fine print.

That way, if after experimenting with the service, it delivers positive results, great!
However, if no negative items have been deleted, fixed, or corrected within a certain time window and no progress has been achieved, you can ask for a partial or full refund, depending on the company's terms.