A List of Weight-Loss Programs and Products
Offering a Money-Back Guarantee
A List of Weight-Loss Programs and Products Offering a Money-Back Guarantee
Excess body weight is one of the biggest public health problems of our time, affecting millions of diet-fatigued Americans of all genders, ages, and walks of life.
The Internet offers access to many weight-loss programs, products, and services, but finding the ones that are guaranteed or, at least, more likely to work can be difficult.
The list below contains weight-loss product and service providers that offer a money-back guarantee.
Each listing includes the name, the length of the guarantee, and short excerpts from their websites. Please read the vendor's full terms before ordering.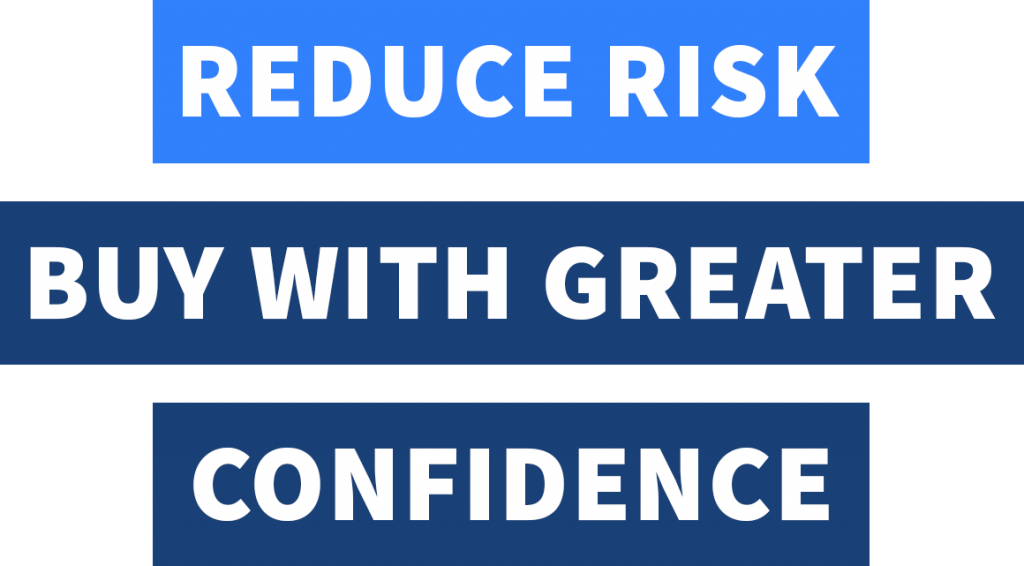 30 Days
"At Medifast, we are committed to your success and satisfaction.
If you are not 100% satisfied with your order for any reason, please return your product within 30 days of receipt of your order for a full refund (less shipping and handling fees)."
14 Days
"Nutrisystem Money Back Guarantee
If you're not satisfied with your first order, call 1-800-727-8046 within the first 14 days and send the remaining food back for a full refund, less shipping."
60 Days
"If you are not finding value in our Keto Resource products, we offer a 60 day money back guarantee!"
60 Days
"You're covered for a full 60 Days.
If for any reason you decide that this program is not for you, simply drop me an email and let me know and I'll give you a refund…every penny, without questions, without hassles. This is a completely risk-free offer."
14 Days
"If you're not satisfied with your first product order, call 1-800-513-5106 within the first 14 days and send the remaining products back for a full refund, less shipping."
The Mediterranean
Diet 30-Day Challenge
60 Days
"If you don't get results?
Then we'll give you a 100% refund on your purchase with no questions asked."
60 Days
"And that's why every single bottle of Leptitox comes with my personal 60-day 100% money back guarantee.
If for any reason you're unsatisfied with your results, you can just return what you haven't used for a full, no questions asked refund"
Sisquoc Healthcare –
HoodiThin
30 Days
"If you are not satisfied with a product, you may return the unused portion to us (along with any unopened bottles) within 30 days of purchase for a full refund (less shipping & handling)."
One Year
"We are so certain that you will be completely satisfied with our wonderful, natural products, that we offer a One Year unconditional money back guarantee*.
Simply try our products for at least 30 days. If you are not completely satisfied – for any reason – return the product to us within 1 year for a complete refund less shipping fees."
60 Days
"Use my system for 60 days on my dime. No matter what your goals are (lose weight, regain your health and vitality, etc..) I will give you 100% of your money back if you don't exceed them, no questions asked…"
The Underground
Fat Loss Manual
60 Days
"So if after reading this guide over you decide it's not for you, just shoot me a quick email and I'll give you a full refund."
60 Days
"We're going to let you try the complete Bikini Body Workout System – THE FULL 60 DAYS – and if you don't get the bikini body you want, simply let me know.
I'll gladly refund every penny."
Attention, please!
Have you found incorrect, inaccurate, or outdated information on this page? Has the money-back guarantee or refund policy of a listed weight-loss solution provider changed?
Thanks for helping us keep this page up to date. 😊
A Few Words about The Battle with Weight
The obesity epidemic is one of the most pressing issues facing modern society.
This significant public health threat affects all population groups in the country, regardless of age, gender, racial or ethnic background, religion, or socioeconomic status.

The commercial food industry surrounds consumers with many addictive temptations that can be harmful to their health and sabotage their ability to lose weight and keep it off: Fast food, snacks, sugary drinks, baked goods, alcohol, processed foods, ice cream—the list just goes on and on.

The unfortunate inevitable result?
More people are overweight or obese, and many of them become desperate for practical solutions for shedding the unwanted pounds.

Most people are reasonable and understand that achieving and maintaining a normal body weight is an important part of staying healthy, minimizing risks for potential diseases, and ensuring a good quality of life.

In addition, losing weight is a good way to look better, get a slimmer and more attractive figure, enhance one's overall appearance, and become much sexier and desirable.

The bottom line: losing excess weight offers a variety of benefits that can literally change one's life in many positive ways.

It can help anyone become healthier (both physically and mentally), have greater confidence and self-esteem, improve their social life, enjoy more dating and love-life opportunities, and much more.

However, for most men and women, losing weight is easier said than done.
It is a big challenge to accomplish, and it takes a good amount of time, patience, perseverance, self-discipline, and very hard work.

The difficulty of breaking away from old bad habits, dealing with intense food cravings, coping with strong genetic influences, and so many other hardships are only some of the reasons why so many weight reduction attempts result in failure, disappointment, and frustration.

Taking all this into account, many overweight individuals who are fed up with their unhealthy body's stubborn fat pockets look for some sort of structured solution.
Commercial diet programs, nutritious meal plans, or other assistive products can potentially support gradual and consistent progress and help them reach their target weight in a sustainable manner.
How People Try to Lose Weight
Different individuals use different methods or approaches to get rid of excess body fat and lose overall weight, as there are many competing diets out there.

However, they all share common goals: the desire to take control over their body, lose weight, become healthier, look and feel better, and prevent the lost pounds from creeping back.

Many feel that there is no single way to get on the right track and give the scale's needle a strong push to the left.
What may work tremendously well for one individual may not be as effective for another.

For example, some people make serious lifestyle changes and stop consuming junk food, candy, and other unhealthy, high-calorie products.
In addition, they adopt a well-balanced diet and healthy eating habits that include trimmed portions, more fruits and vegetables, and a variety of other highly nutritious, low-calorie foods.

Others also adopt an active lifestyle and engage in regular physical activity in order to burn more calories, get into better shape, see actual results faster, and increase their chances of maintaining their hard-earned weight loss.

Some people use weight management supplements (which are often marketed under the term "diet pills") in hopes of burning belly fat, suppressing or better controlling appetite, curbing cravings, increasing energy levels, boosting metabolism, or supporting other goals.

Products with natural ingredients, homeopathic drops or pills, and herbal remedies, which are all available for purchase without a prescription, are popular options for many diet-conscious consumers.

Other individuals may choose to buy advice or special recipe ebooks on the Internet in order to try new things that may have worked well for other people who struggled with their weight, dreamed of a lean body or a flat stomach, and actually realized this dream.

Such downloadable self-help guides often include background information on the entire subject, practical tips, effective strategies, recipes, meal plans, motivational support, and other useful information that can help them get slimmer and stay that way.

Alternatively, many dieters prefer slow-but-steady weight-loss programs, which can make this major journey a little bit easier.
Some companies provide easy-to-follow meal plans, prepackaged meal and food product delivery, nutrition counseling, interactive calculators, progress monitoring tools, personalized coaching, and online community support.

Many of these programs are owned and operated by large nationally recognized brands that attract millions of participants from all over the United States.
Their members are looking for organizations that can help them take the plunge and make the required commitment needed to stick to a long-term diet routine.

Certain people prefer using alternative approaches, such as joining a local support group, consulting a health professional or a dietitian, or other methods.
Finding Weight-Loss Products that Work
The market is swamped with countless programs, products, instructional books, meal delivery services, and mobile apps that compete for their share of this multibillion dollar pie.

The major diet industry brands operate impressive websites, which often include big promises, bold claims, inspiring success stories, encouraging testimonials, and impressive before and after pictures.

With so many options out there, it's easy to get overwhelmed, especially when so many companies try to convince consumers that their weight-loss system is easier to stick to, quicker to show meaningful results, healthier, more affordable, more flexible, or less painful.

Skeptical consumers who want to find a concrete solution that will enable them to achieve and maintain their goal weight often wonder if these products and services actually work and deliver the results they seem to promise.

Since different people can respond differently to the same weight-loss formula, online guide, or program, a product that may deliver excellent results for one person might not be as effective for another.

Understandably, nobody wants to waste precious time and money on diet products that do not provide real results; therefore, obviously, many look for guaranteed weight-loss solutions, but is there such a thing in the real world?

Some would argue that buying a diet-related product that comes with a money-back guarantee is the closest you can get to such an ambitious goal, because you can purchase it risk-free (or, at least, risk-minimal).

If the product actually works and you're satisfied with its performance, great!
However, if it doesn't deliver the expected results, you can return it to the company and get a refund that covers most (if not all) of your original investment.