A List of ACT Test Prep Courses
Offering Guaranteed Results
A List of ACT Test Prep Courses Offering Guaranteed Results
Earning a sufficiently high score on the ACT might be one of the last major hurdles standing between you and the college or university of your dreams.
The Internet offers access to online courses that can help you pass the exam with flying colors and get a better chance to be accepted into a great academic institution.
The list below contains ACT test prep programs that offer a score-based guarantee.
Each listing includes the company's name and short excerpts from their websites. Please read the provider's full terms before subscribing to their service.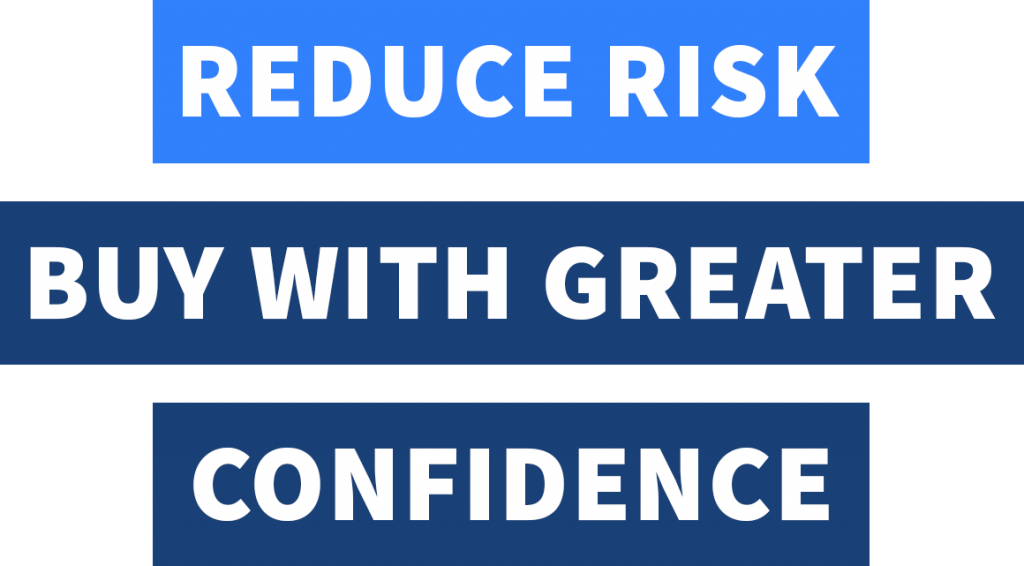 Attention, please!
Have you found incorrect, inaccurate, or outdated information on this page? Has the score guarantee of a listed ACT prep service changed?
Thanks for helping us keep this page up to date. 😊
A Few Words About the ACT Test
The ACT (short for American College Testing) is a standardized college entrance exam for high school students that many colleges and universities in the U.S. use as part of their college admissions process.

This tool is used by the American higher education system to assess and measure a student's academic achievements, educational development, and college readiness.

The design of the ACT reflects a student's comprehension of the concepts taught in a typical high school curriculum, so if you're working hard and do well in your everyday classes, then you're already preparing for the big test.

The ACT takes a total of 2 hours and 55 minutes to complete.
If you choose to take the 30-minute writing section as well, the test will last for a total of 3 hours and 25 minutes.

The exam measures students' knowledge and skills in five core areas: English, mathematics, reading, science, and writing (optional).
With the exception of the essay writing section, the test is entirely multiple choice.

Each required section of the test is individually scored on a scale of 1–36 points, and a test-taker's final score is reflected through a "composite score" of the four mandatory parts.
This score represents the rounded whole number average of the four sections.

The ACT is offered seven times a year in testing center locations across the country. Current information about upcoming test dates and registration deadlines is available on the official ACT website.

Needless to say, a high test score is a key part of your application to any decent four-year college or university in the United States.
In fact, in some cases, this may turn out to be the deciding factor that gets you accepted to your preferred college.

Your admission test score is one of the key metrics that higher education institutions use to measure your individual application against those of competing ones, so getting a strong score for the schools you're applying to is important.

Applicants who want to be accepted to the most prestigious, highly selective academic powerhouses (like Harvard, Yale, Princeton, or other world-famous names) will face tough competition from the nation's best and brightest.

In realistic terms, high school graduates who want to be accepted to the country's Ivy League schools, top-tier public universities, or elite private universities must have a near-perfect score.

Test takers who wish to prepare for the ACT in order to improve their chances to get into their top choice school have several options: buying prep books and studying on their own, hiring a one-on-one private tutor, attending local, classroom-based ACT courses in their area, or joining an online prep program.
Studying for the ACT Online
A comprehensive online ACT prep course is an effective way to help you learn what the actual test looks like, develop valuable skills, ace the test, and raise your score.

Interactive course providers offer video instruction and educational resources that can help you get familiarized with the test format and make sure you are able to complete it in the allotted timeframe.

The best self-paced digital programs in this market are also a good source for exploring clever test-taking strategies, taking practice tests, answering questions from actual past ACT exams, and tracking your progress.

Some of the companies offer customized study plans, admissions help, live private tutoring options, printed books, and other course materials, as well as Android and iOS mobile apps.

Naturally, students who are well prepared know what to expect and are confident about their abilities, perform much better on this national college entrance exam than those who are not.
How Guaranteed ACT Score Improvement Works
Some of the services in the online test prep industry offer guaranteed score increases or other types of specific results.

Each ACT preparation website has its own terms and conditions regarding how their individual policy works.
However, in general, this type of guarantee often means that you should be able to hit a particular score threshold or increase your overall score by a certain number of points.

If the ACT prep course does not produce the promised results and as long as you meet all of the other eligibility requirements that were set by the program's provider, you are entitled to a partial or full tuition refund or, alternatively, to some other form of compensation, benefit, or corrective measure.

In addition to the guaranteed score results, some ACT study and practice websites offer a general money-back guarantee for a short period of time (a few days or a week, in most cases).

During the specified timeframe, if you are not satisfied with how the course works, you can cancel your membership and ask for a refund.
A free trial may also be available with some services.