A List of Mattress Brands Offering
a Money-Back Guarantee or Returns
A List of Mattress Brands Offering a Money-Back Guarantee or Returns
The ability to unwind, kick back, and relax in the bedroom and enjoy a good night's sleep on a regular basis is one of the key components of a happy and healthy life.
The Internet offers access to many major mattress brands, but finding the ones that let you try out their product at home and guarantee your satisfaction is not easy.
The list below contains mattress companies that offer a money-back guarantee or a friendly return policy.
Each listing includes the brand's name, the length of the guarantee, and short excerpts from their websites. Please read the vendor's full terms before ordering.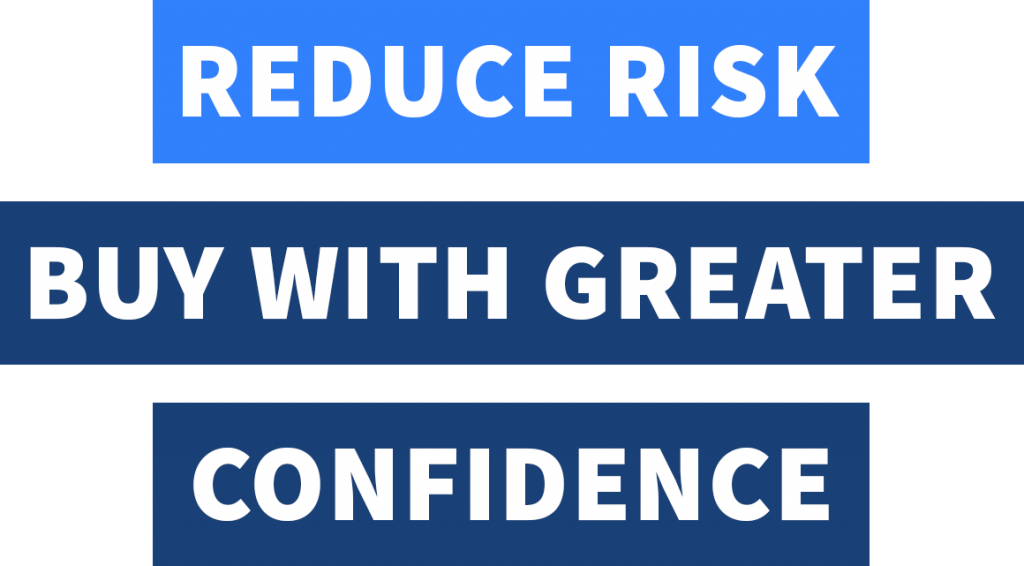 Attention, please!
Have you found incorrect, inaccurate, or outdated information on this page? Has the money-back guarantee or refund policy of a listed mattress provider changed?
Thanks for helping us keep this page up to date. 😊
A Few Words about the Importance of a Good Mattress
You may not realize it yet, but buying a new mattress is one of the most important decisions you'll ever make for your home.
It is one of the staple pieces of furniture that can turn an ordinary household into a dream home that you might not want to leave.

It's a valuable investment that can have a long-term effect on your physical health, mental state, home's interior design, wellbeing, quality of life, and even your relationship, for years to come.

Most people spend about one-third of their life in bed, and getting a good night's sleep every single night is a priceless gift and an essential necessity of our existence.
Being able to rest properly and sleep comfortably in your bed is one of the most rewarding experiences in life; it should never be underestimated.

On the other hand, getting up in the morning after spending the long night hours on a terrible, uncomfortable, worn-out mattress can take a devastating toll on your mind, body, and soul.

It can leave you with stiffness, aches or pains, sore muscles, numbness, or other negative outcomes of poor sleep.
Being constantly tired as you go about your daily business can ruin your regular routine, work performance, productivity levels, and even your mood.

Does this sound familiar?

Sleeping on a supportive and comfortable mattress is the best way to ensure you receive the peaceful and restorative sleep you need to function at your best.
How Different People Choose Their Mattress
Choosing the right mattress can be a difficult, lengthy, and even intimidating task.
After all, it is going to be the centerpiece of your bedroom, and it's not something you buy every year, so it's important to take this decision seriously after doing careful homework.

Different people use different criteria to choose their sleep environment.
However, they all share a common goal: to pick a mattress that will meet the needs of their individual body and provide them with a superb sleep experience.

For example, some people go to a physical furniture store in their area, listen to the salesperson's recommendations, and even test a few of them right on the spot in the showroom.
Many still use this traditional method; however, trying out a mattress for five or ten minutes in order to "feel them" is not necessarily enough to reach a reliable conclusion.

Other consumers choose to order their desired mattress online, but how do they decide which one to buy?
Well, there is no set formula for knowing exactly which mattress may be best for each individual.

As you can imagine, each customer has their own wants and needs, issues that are important to them, and must-have features that they will never compromise on.

Here are some of the factors that many shoppers consider as they buy a new mattress:
Product type: gel, latex, memory foam, innerspring, hybrid, etc.




Comfort: desired firmness or softness level




Preferred size: queen, king, or even larger




Support: customer's sleep position or sleeping style




Body type and weight




Specific customer's sleep problems or health issues




Product design: a simple and practical solution or a luxury brand?




The manufacturer: is it a reputable and trustworthy company?




Does the product come with a long-term warranty?




Satisfaction guarantee: can you return the mattress and get a refund?




Affordability: mattress price vs customer's budget




Sales, discount deals, or special promotions



Mattress Companies with a Money-Back Guarantee
Buying a mattress is one of those major life purchases that you can either love or hate, and making a critical mistake with this type of transaction can have serious consequences.
This is exactly why you need to take your time to find the mattress that's genuinely right for you.

The online mattress market continues to expand, and this movement is creating a growing impact on the traditional mattress industry.
With so many options available, it can be difficult to determine where to start, what to buy, and where.

It's a crowded segment in which many manufacturers fight for consumers' attention and dollars.
But what happens after you've bought a mattress? Is there a way back in case you are not happy? Can you return it to the company?

Many popular brands and mattress-in-a-box companies that operate in this industry offer a money-back guarantee or a generous return policy, which are sometimes marketed as a "free trial," even though that's not really accurate, since the customer pays for the product.

The general principle here is simple: If, within a certain time frame (the in-home test or trial period), you are unsatisfied with the mattress, you can return it and get your money back, making it a risk-free opportunity – at least in theory.

This is a great advantage, since it can normally take a few weeks to fully adjust to a new mattress and determine whether you're happy with your choice or not.
However, before placing an order, make sure you thoroughly read the fine print and totally understand all the details, such as the following:
Can you return the mattress for any reason or even no reason at all?




Do you need to meet certain requirements in order to be eligible for a refund?




For example, some brands require the customer to sleep on the mattress for a certain number of nights before deciding if they want to return or keep it.




Are there any terms regarding the condition of the returned mattress (stains, tears, liquid damage, etc.) in order to be eligible for a full refund?




Do you need to keep the original packaging?




Does the company offer free returns?




When you initiate a return of a mattress, is the company responsible for picking it up from your home? Is the return process easy and quick?




Do you receive 100% of your money back, or are there penalties, restocking fees, return transport costs, or any other expenses or deductions?




Does the guarantee cover only the mattress or other ordered products and accessories as well (such as bed bases, bedding items, and bedroom furniture)?




Does the guarantee cover all 50 U.S. states, including Alaska and Hawaii?
From the customer's interest perspective, the best money-back guarantees should offer the ability to ask for a return at any given time during the trial period, for any or no reason, without needing to meet any special conditions or restrictions.

Ideally, the return should not cost the customer any money, and the vendor should be responsible for collecting the unwanted mattress from the customer's home in a quick and efficient manner.
Lastly, the customer should get a hassle-free and full refund as quickly as possible.

Needless to say, we don't live in an ideal world, and money-back guarantees do come with limitations, asterisks, exclusions, and conditions.
Please read each company's specific terms in order to evaluate whether the guarantee meets your expectations and needs.