A List of Pain Relief Products
Offering a Money-Back Guarantee
Chronic pain is one of the most underestimated and misunderstood conditions in the world; it affects patient health, wellbeing, and general quality-of-life.
The Internet offers easy access to many pain relief options, but finding the ones that are guaranteed or, at least, more likely to work well can be extremely difficult.
The list below contains pain relief products that offer a money-back guarantee.
Each listing includes the product's name, the length of the guarantee, and short excerpts from their websites. Please read the vendor's full terms before ordering.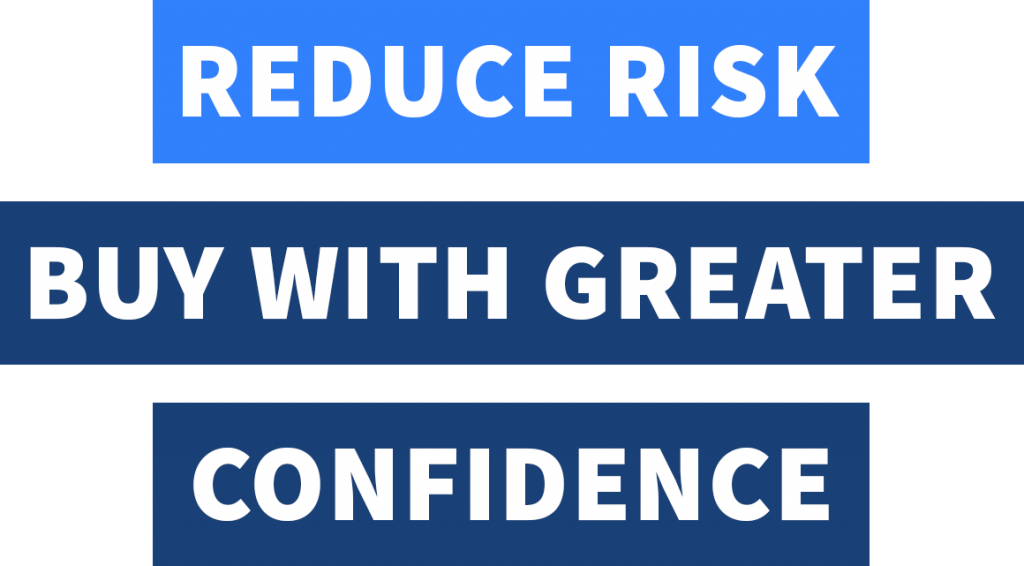 Mindbody Matrix
Pain Cream
6 Months
"Our Unconditional, No Questions Asked, 6 Months Guarantee… If You Don't Love It, You Don't Pay!"
"You can use MindBody Matrix for the full 6 months, use the entire bottle and then ask for a refund on month 6 and receive one, no-questions-asked."
Prosper CBD Pain
Freeze Cream
Forever
"…We Offer The ONLY Forever Guarantee In The Industry
Most of our clients absolutely love our cream. But some don't and that's ok.
If it ANY time you're not satisfied with your product, we'll refund 100% of your investment.
Even if you've used all your product.
How's that for a risk-free proposition? That's how confident we are you'll LOVE Prosper CBD Pain Freeze Cream."
90 Days
"If, after using one of our products, you are dissatisfied with its effectiveness in any way, you have a full 90 days (3 months) to return it and request a no-hassle refund."
One Year
"Try Outback for up to 1 year.
If for any reason you don't absolutely love it, send us your order number and we'll give you a full refund no questions asked."
One Year
"Simply try our products for at least 30 days. If you are not completely satisfied – for any reason – return the product to us within 1 year for a complete refund less shipping fees."
60 Days
"If after using it for at least 45 days & no more than 60 days, you are not satisfied, we will then:
1. Refund the Product Price!
2. You are responsible for the shipping costs to return the product to us.
3. If you would like to receive a prepaid shipping label from us, $35 will be deducted from your product cost when refunded."
60 Days
"All of our products have a 60-day return period.
We realize that everybody's body is different, and if you don't LOVE IT just send it back for a full product refund."
90 Days
"If you're not satisfied with something you bought directly from DR-HO'S, simply send it back for a full refund of the purchase price, less the price of shipping and fees (if applicable)."
90 Days
"90 Day Money-Back Guarantee"
"If you are not satisfied with your Quasar device and would like to return it for a full refund (less shipping), please send an email to support@quasarmd.com to request an RMA number (include the lot or batch number on your device and reason for return).
Returns for refund must be received within 90 days from the delivery date (no exceptions)."
60 Days
"If for any reason you are not happy, you can get a full on-the-spot refund, no questions asked, no waiting for 'business days' to receive your money back!
Simply email me, and your request will be processed straight away."
60 Days
"If Back Pain Relief 4 Life fails to provide you with quick and long lasting relief, we'll provide you with a fast and full refund on the spot… with no questions asked… and with absolutely no hassle."
"If you don't get results, I don't want your money. Period."
60 Days
"If you're unhappy for any reason… any reason at all in the next 60 days. All you have to do is email me at a private email you'll get after you order, and you'll receive 100% of your money back."
Attention, please!
Have you found incorrect, inaccurate, or outdated information on this page? Has the money-back guarantee or refund policy of a listed pain relief product provider changed?
Thanks for helping us keep this page up to date. 😊
A Few Words about Life with Pain
Most people struggle with physical pain at some point in their life, and an uncomfortable sensation in one's body is usually a signal that something may be wrong.
Bodily suffering or discomfort, which might be caused by illness, injury, or for some other reason, is a message or warning sent through the nervous system.

Pain is often a symptom of a medical problem that needs to be treated, and this unpleasant feeling may come in a variety of forms, such as a prick, sting, stab, burn, tingle, twinge, or ache.

Pain comes in different shapes, sizes, and intensities.
It may be dull, sharp, or unbearable. It can come and go or stay persistently for weeks, months, or even years, without a break.

It can affect a specific part of your body, such as your lower back, neck, stomach, knee, or joint, or you may feel pain all over.

Some forms of pain may limit the way people can function, experience things, or perform certain types of activities, which can promote a sense of powerlessness, helplessness, and even misery.

Suffering from this condition chronically can have serious implications for one's psychological wellbeing and may cause serious emotional problems like fear, anger, depression, frustration, mood swings, and more.

Consequently, it can become an inherent part of a person's very existence and affect his or her lifestyle, career, marriage, family relationships, independence, and overall quality of life.
How People Try to Cope with Pain
The prevention, management, and treatment of this condition are all important aspects of health care, and many people go to immense lengths to try and get rid of chronic pain, which affects their daily lives in a meaningful way.

Different individuals use different methods or approaches to eliminate, reduce, or deal with their chronic pain.
However, they all share a common goal: the desire to get some kind of relief, positive change, progress or improvement.

Many feel that there is no single way to address this type of health problem: what may work tremendously well for one individual may not be as effective for another.

For example, people who wish to avoid taking prescription drugs (like pain killers) may prefer looking for nutritional supplements, CBD-based formulas, alternative remedies, or products with natural ingredients, which are all available for purchase without a prescription.

Other individuals may choose to buy advice books on the Internet in order to try new things that may have worked well for other sufferers.
Such guides often include practical tips, mind-body techniques, therapy options, day-to-day coping suggestions, or other useful information that can provide anyone with possible solutions or tools that may help them soothe aches and pains or, at least, manage their condition more effectively.

Some people may try other options, such as acupuncture, physical therapy, exercising, transcutaneous electrical nerve stimulation therapy (widely known as TENS), or the use of an assistive pain-relieving device.

If nothing seems to help, one can turn to a doctor or a pain clinic and get an evaluation, an accurate diagnosis, and professional medical advice about pain-relieving medications, treatment options, or possible surgical solutions that can help them alleviate their overall pain and live more normal lives.
Finding Pain Relief Products that Work
The commercial marketplace offers a variety of over-the-counter options that can be ordered online from the comfort and privacy of one's home without requiring a doctor's prescription.

Products in this category come in a variety of forms: creams, gels, supplements, herbal formulas, natural remedies, accessories, and devices, as well as digital self-help guides and downloadable instructional manuals.

Skeptical consumers who just want to be pain-free (or nearly so) often wonder if these products really work and deliver the actual results they seem to promise.

Since different people can respond differently to the same formula, guide, or online program, a product that may deliver excellent results for one person might not be as effective for another.

Understandably, nobody wants to waste precious time and money on products that do not provide real results; therefore, obviously, many look for guaranteed pain relief products, but is there such a thing in the real world?

Some would argue that buying a pain relief product that comes with a money-back guarantee is the closest you can get to such an ambitious goal, because you can purchase it risk-free (or, at least, risk-minimal).

If the product actually works and you're satisfied with its performance, great!
However, if it doesn't deliver the expected results, you can return it to the company and get a refund that covers most (if not all) of your original investment.