A List of Home Security Products
Offering a Money-Back Guarantee
A List of Home Security Products Offering a Money-Back Guarantee
The ability to feel completely safe and secure from outside threats in our own private space is one of the most essential human needs shared by most U.S. families.
The Internet offers access to many professionally installed and DIY home security systems, but finding the ones that guarantee your satisfaction is not always easy.
The list below contains home security companies that offer a money-back guarantee.
Each listing includes the brand's name, the length of the guarantee, and short excerpts from their websites. Please read the vendor's full terms before ordering.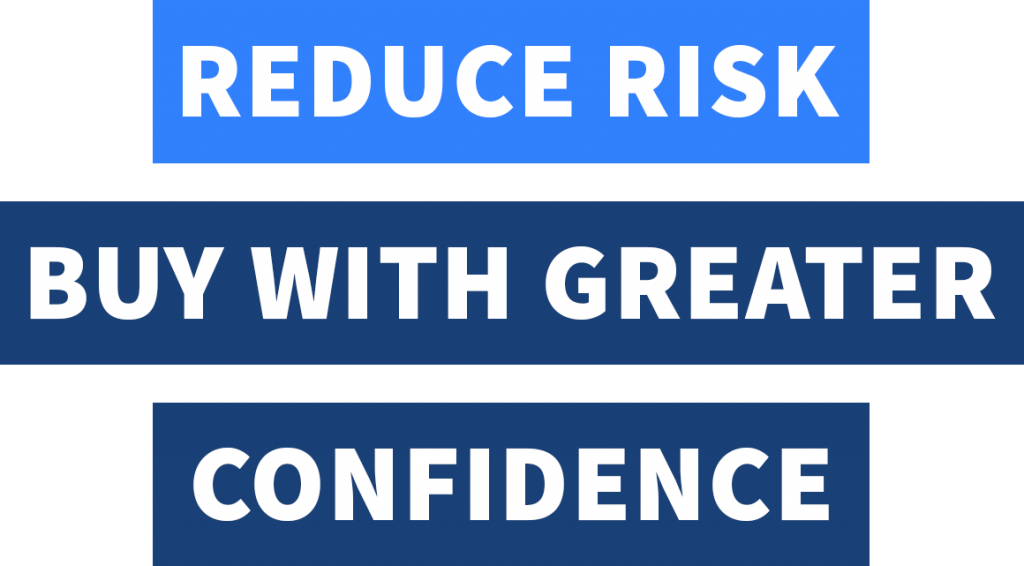 Deep Sentinel
Home Security
30 Days
"We've designed what we see as a fair policy.
If you have changed your mind about your purchase, you have 30 days to return the system in its original packaging with all the accessories for a full refund.
The subscription to the service will also be canceled and prepaid subscription fees will be refunded."
60 Days
"Try It. Test It. Love It or Return It.
Test SimpliSafe in your home for 60 days. Your system arrives ready to work. No drilling or tools needed. If you aren't 100% satisfied, return it for a full refund (we'll even pay return shipping)."
Attention, please!
Have you found incorrect, inaccurate, or outdated information on this page? Has the money-back guarantee or refund policy of a listed home security system changed?
Thanks for helping us keep this page up to date. 😊
A Few Words about Home Security
We live in an unpredictable, unstable, and dangerous world filled with bad guys of all sorts: ill-intended trespassers, vandals, thieves, sexual predators, terrorists, murderers, and other shady characters.

Even neighborhoods that are considered to be generally safe may encounter sporadic criminal or violent events in which someone will try to make their way into a victim's home for some unlawful, malicious purpose.

As the saying goes, "Your home is your castle."
However, the realities of the 21st century have made more people invest substantial resources in trying to turn their house or apartment into an invader-proof fortress.

Home security is one of the top concerns for many homeowners since it's a critical part of keeping their property, belongings, and family safe and giving their loved ones the peace of mind they deserve.
Additionally, it can also help consumers save some money on their homeowners insurance.

A professional security system includes a network of electronic devices that all work together to secure your household and alert you to suspicious activity, attempted breaches, or forceful entry.

Most systems in the market include some or all of the following hardware components:
Indoor and outdoor security cameras

Motion sensors

Heat sensors

Smoke and carbon monoxide detectors

Door and window sensors

Glass break detectors

High decibel alarm, siren, or buzzer

Flashing lights

Video doorbell

Control panel

Keypads

Panic button

Home automation integration

Other monitoring devices

Power outage backup



Installing a comprehensive residential solution can identify a host of potential property crime threats: burglary, robbery, auto theft, and even other scenarios, such as fire, water leaks, flooding, and more.
How Different People Try to Protect Their Home
Different people protect their homes and their families in different ways.
However, they all share a common approach: not counting solely on luck or the local police and being more prepared for the unknown by supplementing their house with additional layers of security.

For example, some people use authentic-looking security company warning signs or stickers (without actually subscribing to such a service) in an effort to deter intruders from breaking in and convince them to look for an easier target.

Others may prefer to buy some sort of protective gear for self-defense, such as a baseball bat, pepper spray, knife, or even an actual gun.
In extreme scenarios, such means can serve as the last line of defense against someone who breaks into a home.

Many property owners buy a dog, hoping it will alert them to an intruder, scare off strangers, and guard them well.
Sometimes this strategy works, but most of the time it doesn't, especially when the dog is not a trained guard dog.

Others do not round corners or try partial solutions and choose to buy a comprehensive home security system that includes all the bells and whistles.

The commercial home security market offers a variety of product options that range from complex, professionally installed systems to simple DIY setups that do not require any special technical skills.

Additionally, consumers can choose between professionally monitored, self-monitored, or unmonitored systems, according to their general preferences, how much protection their household needs, their desired features, promised response time, or budget constraints.

In most cases, the more security coverage and human monitoring you get, the more you can expect to pay.
A service that offers live surveillance guards that take action and intervene remotely during an event will usually cost more than a traditional alarm system.

The list below includes features that are offered by many of the service providers in different formats:
Pro-installed or self-installation (DIY)

Professional & self-monitoring options

Long-term contract, month-to-month subscription, or commitment-free

Wired vs wireless systems

Live video monitoring

Email / text message alerts

Smart-home compatibility

Smartphone app control

Equipment warranty
Home Security Companies with a Money-Back Guarantee
Buying a security system for a private home or small business is an important decision and a good defense against different types of risks, threats, and unexpected eventualities.
Not only does it help protect your valuables and entire property, but it also helps keep your wife and children safe 24 hours a day.

But what happens after you've bought a product? Is there a way back if you are not happy with the purchase? Can you return the system to the company?
Well, in most cases you can't, especially if you signed to a long-term contract.

However, some companies in this industry offer more flexible terms that allow returns, and some of them even offer money-back guarantees.

If, after testing the system, it works in accordance with your expectations and you're satisfied with its performance, great!
However, if you are not satisfied, you can cancel the order, return the equipment to the company, and get a refund that covers most (if not all) of your original investment.